The current Coronavirus outbreak has not left any choice for us rather than staying at our home. We don't have much to do nowadays except you are a doctor or policeman. Hence, we all are looking for some activities to pass our time, and binge-watching some exclusive online shows can be a great choice to do so. Netflix is one of the leading producers and streamers of online content. It has recently streamed a sensational documentary, Tiger King. It is a documentary based on some real events.
Tiger King: Murder, Mayhem, and Madness; the name suggests everything about the documentary series. If you haven't watched it till yet, then let us tell you that the plot of the series is quite interesting. It focuses on the life and controversies of Joseph Allen Maldonado-Passage, an American former zoo operator, who is also known as Joe Exotic. At the beginning of the trailer, it says that, "It's not every day that a zookeeper went to prison for murder for hire" which is quite enough to build anyone's interest. And yes, it is really interesting. Tiger King was at the number 1 position till Monday.
The show gets engaging as it moves ahead. It shows various weird events that happen because of the rivalry between Joe and Carole Baskin, who is the owner of a big animal sanctuary. The events that happen in the series are quite enough to make you realize that the world was already so weird before the Coronavirus.
Now, let's discuss some of the points that you might have missed while watching Tiger King. If you haven't watched the series yet, then we would like to warn you about the spoilers that this write-up contains.
9 Things We Bet Most of The People Have Missed about Tiger King
We can bet for sure that most of the people have missed the things that are mentioned below while watching Tiger King. Again, if you have not watched the series then, we would like to warn you that the write-up contains some major spoiler.
1. Joe was not the one who was singing (mostly)
In many episodes, it has been shown that Joe was pursuing his singing career. You have also seen him singing songs including the most famous "I Saw a Tiger". But, when you listen carefully, you'll know that there is a difference in Joe's voice when he is speaking and singing. Actually, the songs were sung by other musicians. Vince Johnson and Danny Clinton were the persons behind Joe's singing in most of the songs. Both of them have agreed to work for free, assuming that they'll get famous with the reality show on Joe's life.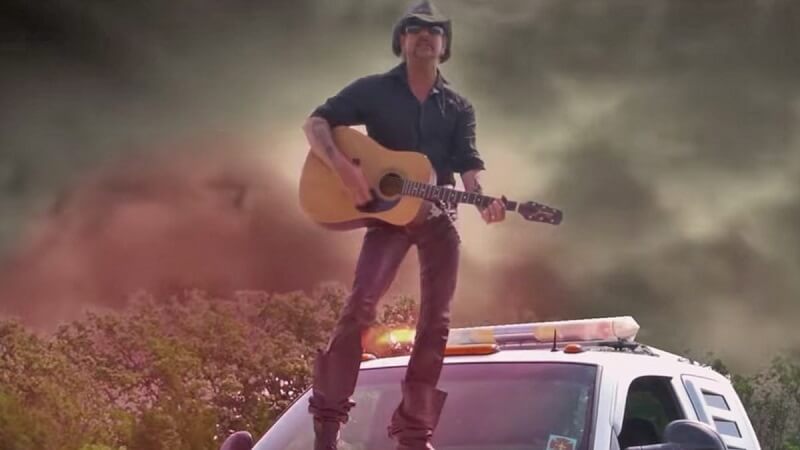 2. Tiger was not responsible for the Saffery's missing hand
It's been shown in the first episode that one of Joe's employees, Kelci Saffery, was bitten by a tiger. After that, he cuts off his hand and comes back to work after only five days. But, it was not the tiger who has to be blamed for Saffery's missing hand. Saffery has previously stated that "I broke protocol and stuck my hand in a cat cage instead of using the stick provided. I just got complacent. (The tiger) wasn't put down, we just moved it off of the park, off of display." Though this statement has not been shown in the episode.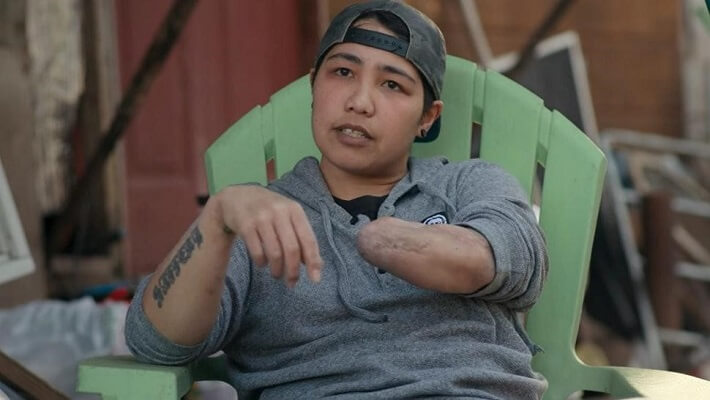 3. John Finlay's teeth are fixed now
You might don't know that one of the cast members of the series, John Finlay has got his teeth fixed now. David Spade, who has also interviewed Saffery, took Finlay's interview. In that interview, Finlay has stated about his dental treatment that "It took a while. But after I got 'em fixed the right way, they were perfect". Spade tells that Finlay was totally unrecognizable with the full dentures.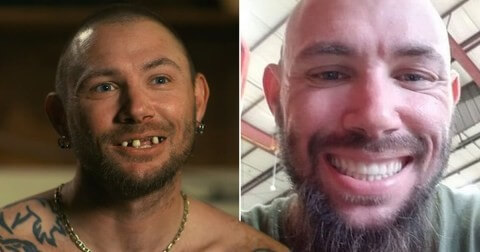 4. Story about alligators
Along with tigers, there were also many other animals in the exotic park. There were also many reptiles, including the alligators. In the interview, John Finlay has told David Spade that the alligators were brought from the Michael Jackson's Neverland Ranch. He feels it more dangerous working with the reptiles rather than working with tigers. As alligators have big and dangerous-looking tails.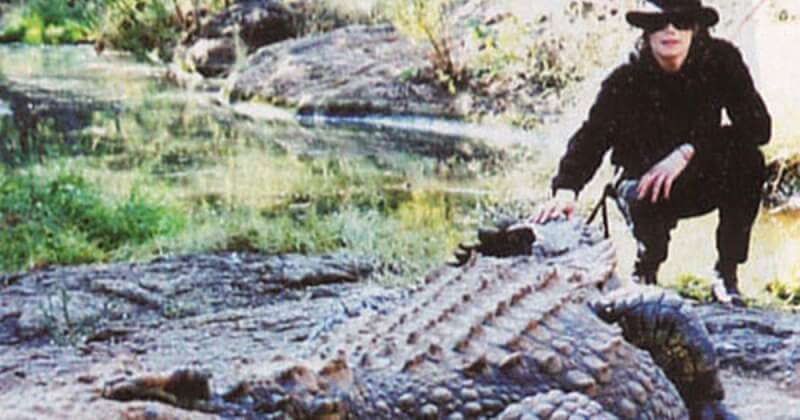 5. John Reinke's accident was more horrific than it's been shown in the documentary.
John Reinke is a former manager at the Joe Exotic's zoo. It's been shown in the series that he has to put his artificial legs for which Reinke states that he had an accident. Reinke has also talked about his accident earlier also. In 2010, Reinke has described the accident to a newspaper. They have stated the accident as a bungee-jump accident, which involved a fall from a severe height on a 6-inch metal stake that pierced his colon and stomach. In the documentary, it was only shown as a pulley malfunction.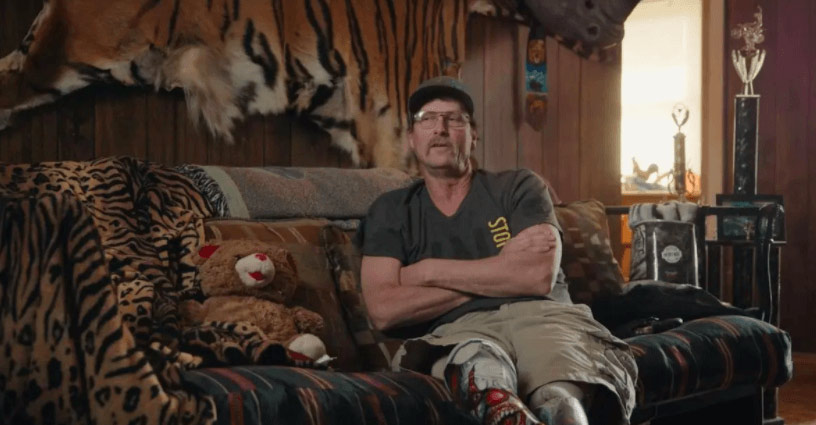 6. Shaq and Joe Exotic are not friends
Some of you might remember that the NBA personality Shaquille O'Neal has shown up in one of the episodes. You might have thought that Shaq and Joe are friends, but it's not true. On March 25, Shaq has clarified on his podcast that the two are not friends. Shaq is an animal lover and hence, was a visitor to Joe's park. He mentioned that he had no idea about the stuff that was happening there. He further stated that "I met this guy, not my friend, don't know him, never had any business dealings with him."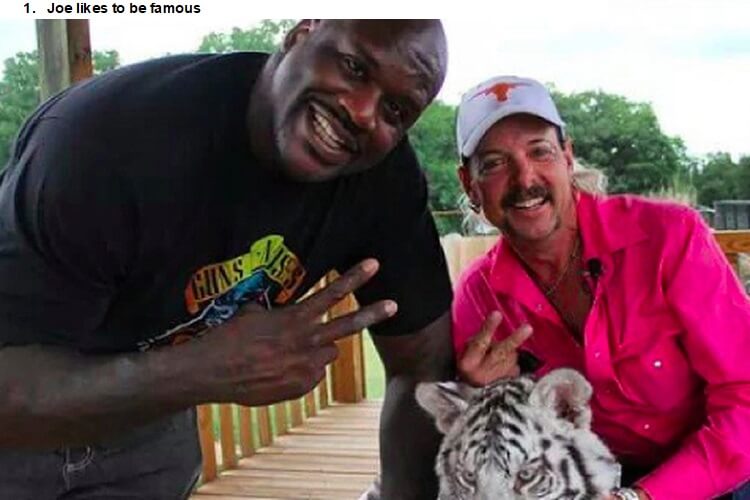 7. Petting cubs is not as cute as it seems.
The major source of Joe's earning is his the park. He charges from the visitors, to come and click photos while petting the cubs. But it is not as cute as it seems. The directors of the documentary has stated that "Most of the tigers we were around were subjected to abject cruelty. We saw babies being torn from their mothers and screaming. They'd get sick from being handled so much and get ringworm and mange. It was disturbing." That's the reason why they never cuddled the cubs.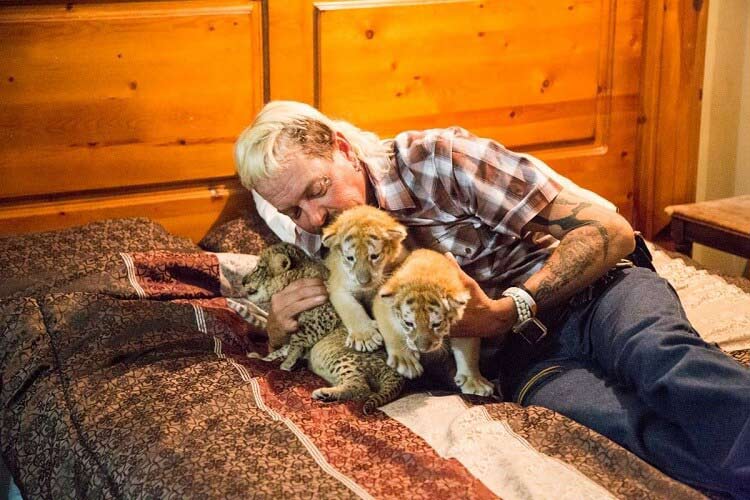 8. Carole's husband is still missing
Along with Joe Exotic's life events, the documentary also focuses on Carole Baskin. It's a mystery that how Carole Baskin's husband got disappeared in 1997. Joe has been constantly claiming that the lady has killed her husband Don Lewis, and fed the body to her tigers. Baskin has also shown her objections on the series that the directors have tampered the facts and portrayed her in a wrong way. She stated that, "(The directors) did not care about the truth. The unsavory lies are better for getting viewers." It is still a mystery.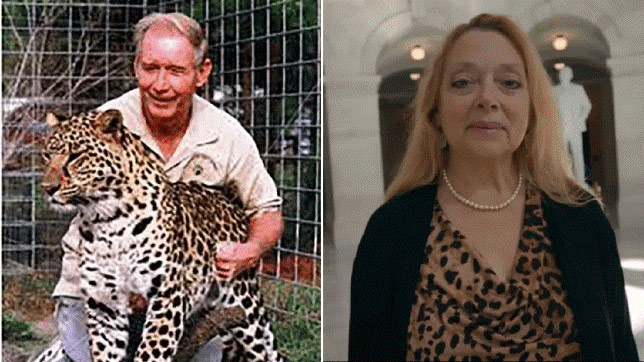 9. Joe likes to be famous
One can easily figure out after watching the series that Joe loves being famous. Despite being currently in a prison, Joe is happy with the news that a show has been made on him. In a conversation with L.A. Times, the directors of the show have stated that "He is absolutely ecstatic about the series and the idea of being famous. He's absolutely thrilled." They have also told that Joe has realized his mistake and on which they have stated that, "He is in a cage and of course he's gonna say that he now recognizes what he did to these animals."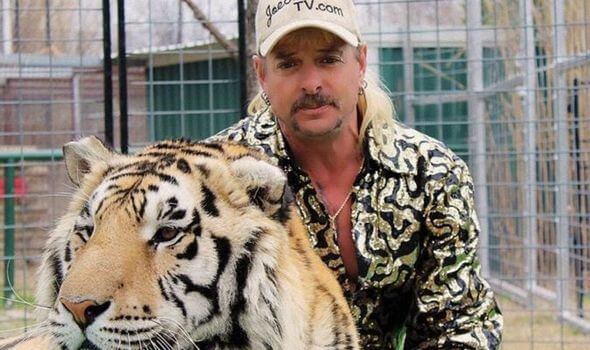 That's all! These were some of the things that we have observed while watching Tiger King. We highly recommend you to watch this show. For more such information related to the latest online shows, subscribe to Innovana blogs and bookmark it for regular updates.
Subscribe to Our Newsletter
Keep yourself updated with the latest technology and trends with Innovana Thinklabs Limited.