If you are also stuck wondering what is this song playing near me, then we will explain some of the best and easiest solutions to figure that out. 
We have all been in a situation where a great song is playing around us but we can't pin it out. Ascertaining the song right there, at the moment may seem hard, but actually, it isn't.
The days where you had to hum a song to others and google scattered words from lyrics to find the song are finally over. Now it is very easy to answer what is this song and identify all the songs playing around.
In this article, we will list some of the best methods that will help you find a song by lyrics or while it is still playing.
How to Identify the Songs Playing Near You Quickly
Here are some of the best methods to ascertain what is this song when one is playing near you. Take the help of any method as deems fit to your requirements.
Method 1: Take the Help of Shazam
Shazam is quite an amazing and popular app for android, iOS, macOS, and other devices. Shazam allows you to determine the song playing near you with a single tap. And that's not all, the app has various other features as well.
For ease, you can turn on the Auto option in Shazam to ascertain all the songs. This mode comes in handy when you are at a party or gathering and just vibing on some song. You don't have to take your device out and see what is this song as Shazam will do that automatically for you.
Additionally, you can also identify songs while using other apps and platforms with the pop-up Shazam option. As the app is cross-platform and available for multiple devices, you never miss any song. You can also download the app from the Microsoft Store on Windows devices and find out who sings this song.
You can also synchronize the app with Apple Watch and other smartwatches for ease. The only major drawback of the app is that it finds originals only and can't help you to find a song that you sing or hum.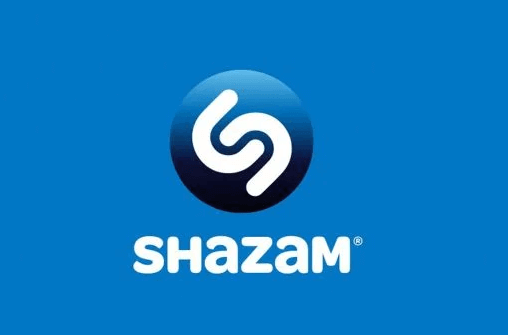 Read More: Best Free Spotify Music Converters & Downloaders]
Method 2: Take the Help of SoundHound
The SoundHound app is quite similar to Shazam. Just like Shazam, it also allows you to discover songs while they are playing around you. The app comes in and saves you from wondering what is this song in different circumstances.
What makes the app different from Shazam is that you can even hum or sing the song to ascertain it. However, I would not rely too much on this feature ('cause I am a bad singer).
Another great feature of the app is that if you like some song, SoundHound automatically adds it to your Spotify playlist.
Identify, save, or share all the songs that play near you and have all the power in your hands.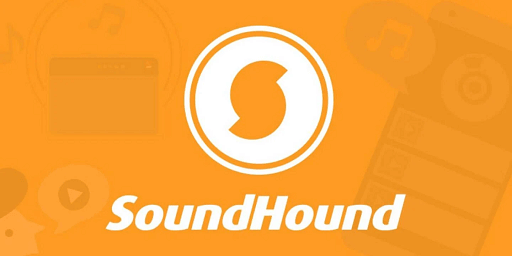 Method 3: Ask Siri or Google Assistant About What is this Song
Device assistants like Siri and Google Assistant are built to assist you in different circumstances. You can also take the help of these assistants to identify the song playing near you and who sings this song.
This is one of the easiest methods as all you have to do is launch the assistant, ask What is this Song, and let it listen. After some time, the assistant will provide the best results for you.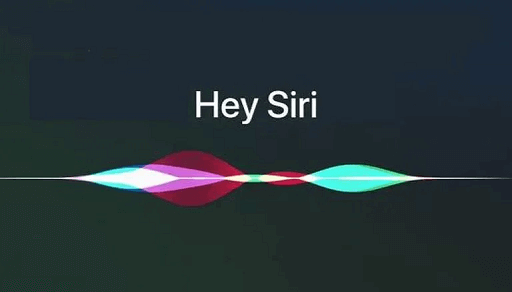 However, this method may not be as effective as using apps like Shazam and SoundHound. Just say "Hey Siri what's this song?" or "Hey Google what's this song?" and get the best results.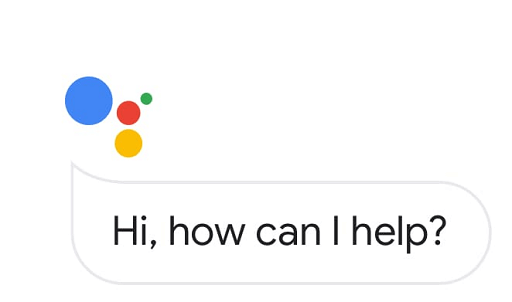 This method is quite helpful if you want to find a song with lyrics.
Method 4: Take the Help of a Smart Speaker
If you are at your home and come across some song, say on Instagram, then you can use the smart speaker to identify it. Whenever you are stuck wondering what song is this, just turn it over to your smart speaker and ask for help.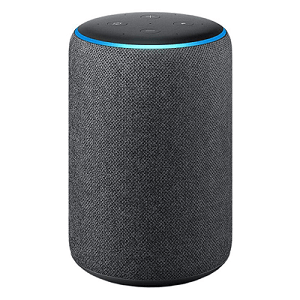 The procedure is to use the smart speaker to identify who sings this song playing near you. Just say Alexa (for Amazon Smart Speaker) or Google (for Google Smart Speaker), followed by what is this song, and let it gather the song. Your smart speaker will tell you the name and details of the song quickly.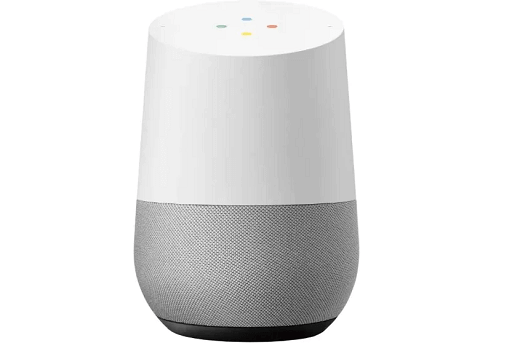 Read More: How to Download Spotify Songs Music and Playlist
Method 5: Visit WatZatSong.com
If none of the above methods work to tell you what song this is. Then you should turn to the community. WatZatSong.com allows you to submit any song you like and ask other users and community members to identify the song for you.
This website comes in handy at times when you have heard of a new artist without knowing his/her name. The website's community does all the work for you to ascertain the song you heard.
If you have been wondering how to find a song by humming, then WatZatSong is the answer.
One of the best features of the websites is that you can post/upload the song for free. Other users will provide answers and details about the song.
Instead of humming or singing, you can also post the details about any song you like and get answered.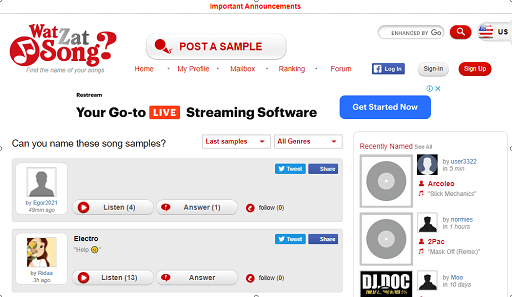 Finishing Up How I can Identify a Song By Singing, Humming, or Playing
We hope that one or the other method listed in this write-up above helped you in answering what is this song. You can take the help of any of these methods as per your requirements and get details of the song instantly.
However, if you want to identify the song by humming and singing. We recommend that you use the SoundHound app or WatZatSong.com. If some song is playing near you and you want its details, then you can use other methods.
The next time you hear a song and wonder what it is, no need to worry, just take the help of the device you have near you and proceed as explained above. You will get the answer to the question of what is that song playing near me and identify it in no time.
If you have any other queries related to the topic, write to us in the comment section below. Subscribe to the Innovana Thinklabs Blog newsletter and get instant updates about tech updates, solutions, and recommendations.
Subscribe to Our Newsletter
Keep yourself updated with the latest technology and trends with Innovana Thinklabs Limited.